Beetoobi's Proactive Support Has Dramatically Reduced Service Calls And Increased Productivity.

Managed Services with Beetoobi IT Solutions concentrates on the customer proactively. This approach to IT has dramatically reduced the number of calls for service.  How much time do you want to dedicate to explaining IT problems you are experiencing rather than seeing less disruptions and stalled productivity?  Entrusting them to handle all of our IT services keeps us from spending a lot of time reaching out to multiple vendors to resolve our issues.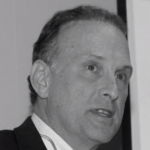 Carl Espy
Town Manager
Town of Halifax, VA
Beetoobi Allows Me to Move Forward With Certainty and Minimal Downtime, Making My Business Better Able To Serve Our Customers

Beetoobi allows me to move forward with certainty and minimal downtime whenever making technology decisions… I view Beetoobi as a partner in making my business more efficient and better able to serve our customers.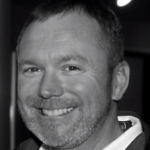 Jay Burnett
CEO
World of Sports Fun
They Are Very Eager to Please, and Take Care of Problems… Now.

I've used Beetoobi IT Solutions for over 5 years.  I'm very satisfied with their knowledge of the industry, and their attention to detail.  They are very eager to please, and take care of problems… now.
John Cannon
Entrepreneur and Business Developer
The help we need without lengthy delays!

Since the beginning of our partnership, Beetoobi IT Solutions has been helping our business reach its full potential with the help of the latest technology and top-tier cybersecurity protection. Our technical issues don't always happen between 9 and 5, Monday through Friday. We love that we can contact them any time we have questions, and when problems arise, they are resolved quickly and efficiently. Beetoobi gives us access to the help we need without having to suffer through lengthy delays. What sets Beetoobi IT Solutions apart from the rest is their trained and expertly skilled technicians, who guide us through any issues.

You have nothing to lose but everything to gain by selecting Beetoobi IT Solutions as your IT firm!
Daffany McDougald
Beginning Today Youth Services
Responsive experts who provide solutions that are right for us!

At Weave Insights, we need two things from our IT team: responsiveness and expertise. Jason and the Beetoobi team are just that— always there when we need them and extremely knowledgeable. IT is not our core business, so IT challenges used to feel overwhelming or keep us from doing other essential work for our business. Beetoobi makes sure that the solutions they offer us are what's best for us. They understand our work, so packages are flexible and custom-fit. The Beetoobi team is a perfect extension of our small business, able to tackle any IT challenge that comes our way! We highly recommend Beetoobi to any small business that wants to stop wasting time on IT issues get back to the work they enjoy doing.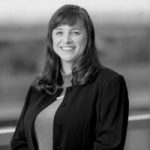 Erin Weinland
Weave Insights
Beetoobi's in-person solutions make a difference

Our previous IT provider rarely came to our office in person to help solve issues. Since we've started working with Beetoobi, in addition to cloud solutions, they have supported us at our physical office to address any problems or concerns we have. We love having one consistent IT team we can rely on. We are so appreciative of the Beetoobi team; they are a huge benefit to Gregory Trucking! Beetoobi is great!
Dee Gregory
Gregory Trucking
No need to look anywhere else; Beetoobi is great!

The Beetoobi team is a very knowledgeable team that helps us with our IT service needs. Because Beetoobi has useful vendor relationships and knows our healthcare business well, we don't have to look anywhere else—Beetoobi is great to work with!
Chris DeGraw
DeGraw Chiropractic Center